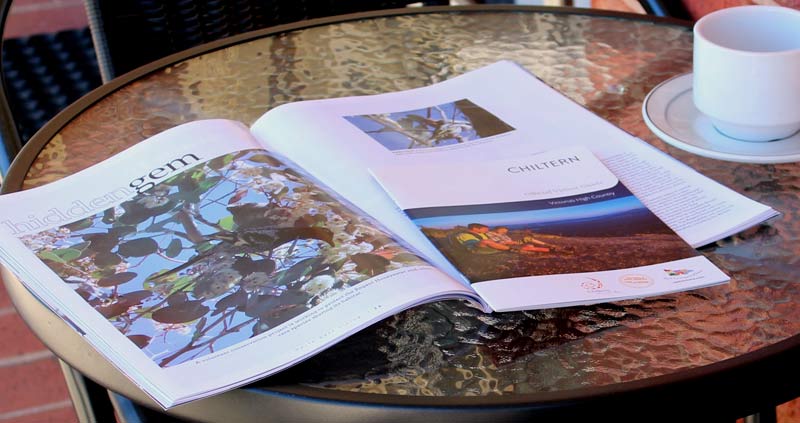 Chiltern is a fascinating small, historic village, built on a captivating history of bushrangers and gold mining it has an incredible links to well known writers, politicians, footballers and Walt Disney. There are now some 22 properties registered or owned by the National Trust in and around Chiltern.
These days Chiltern is renowned for gold fossicking, bird watching, cycling, walking, and browsing antiques in a peaceful and relaxing atmosphere.
The nearby Chiltern Mt Pilot National Park is an amalgamation of 2 Separate Parks each with distinct geological, historical and ecological profiles.
The region offers a vibrant and eclectic mix that blends seamlessly with our neighbouring King Valley, and the nearby towns of Beechworth, Rutherglen, Eldorado, Myrtleford and Bright
Based at The Lydoun you the can enjoy all that the area has to offer from fishing, photography, bike riding, horse riding, walks and fossicking to wine, crafted beers and spirits and culinary delights
The diverse network of roads around Chiltern offers a variety of terrain for bike riders of all levels to thoroughly enjoy. Short of day-long walks can be made on vehicle tracks through open forest and a 25 km historic drive is marked from Chiltern through the forest and goldfields. Highlights include the striking Mt Pilot Range and Woolshed Falls
You'll discover the interesting and unique experiences only to be found in our part of the world. We have a calendar of fabulous events all year round. When planning your next getaway why not stay somewhere new and exciting
The choice is yours, there is so much to see and do in the Indigo Shire and neighbouring areas;
Culture
Heritage
Literature
Music
Nature
Skiing
Abseiling
Crafted wines, beers and spirits
Events
Fishing or Hunting
We're busy ticking boxes so that your visit becomes your new destination